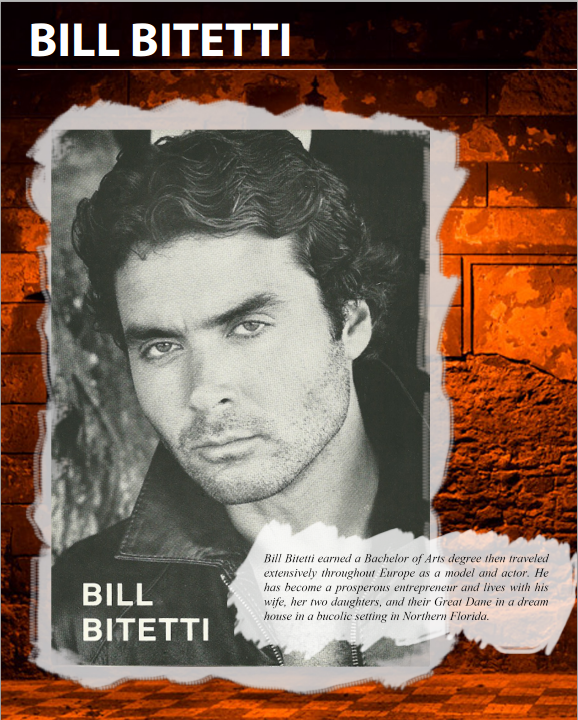 When did you consider yourself a writer?
I considered myself a writer when I started writing poems, while studying at the University.  Since I am a helpless romantic my first poems were an expression of love for a particular coed who was then the object of my affection.  The poems seemed to be a natural response to my overwhelming desire to reveal the inner most thoughts and feelings that were begging to be expressed.  However, my need to write soon became an obsession.  I began to write short stories soon thereafter.  Ultimately, my writing served as a catharsis for feelings that smoldered deep within my restless soul.  Thus, I decided to write my first novel "Caught In A Hellish Nightmare", while I helplessly watched my beloved wife die a slow agonizing death from breast cancer.  I have gone on to write six additional novels.
What book do you wish you'd written?
The book I wish I had written is how my mother and father, the children of Italian immigrants growing up during the Great Depression, married young and somehow overcame seemingly insurmountable obstacles in their quest to better themselves, raise a family, and live a productive happy life together. Perhaps one day I will find the time to write their story.
What surprised you most when you became published?
I recall an interview I read once where the interviewer asked the author what it felt like to be an overnight success.  In response the author had said that he'd been writing for twenty years, so he didn't consider himself an overnight success.  I couldn't agree with him more….
How do you deal with criticism/rejection?
Like anyone else, I frown on criticism if I think the reason for the criticism is not valid.  However, rejection is the bane of every artist, anyone who creates must be confronted with the criticism of those who, for one reason or another, find their work unacceptable.  My understanding is that rejection is common place for anyone aspiring to have their work published.  Though every writer must strongly believe that he, or she, has something to say that will appeal to the reading public, or they will ultimately fail.  Thus, I firmly believe that we must constantly endeavor if we are to succeed.
What are your plans for the future?
My plans for the future are to endeavor to have my novels made into movies, by doing so I will be able to reach a much larger audience.   A number of movie producers and directors have expressed interest in my novels; however, I have yet to sell the movie rights to any of my novels.  Hopefully, that will change in the near future

Finding himself imprisoned in a
loveless marriage and infuriated by
his father's betrayal of his beloved
mother, a handsome successful
attorney, John Ireland, Jr, leaves
his wife and quits his father's law
firm to pursue the gorgeous young
Christiania Tetchenova.
In the midst of their steamy
affair, John frightfully discovers
that Christiania is the mistress of
Nicholas Sarkin, a wealthy Atlanta
land developer who happens to
be an old friend of the head of the
Russian Mafia in America, Stefan
Krylenko.When Sarkin's body is found in
a bloody heap on the floor of his
bedroom stabbed twenty-seven
times, John Ireland, Jr. finds himself
running from the police in a desperate
attempt to prove his innocence.

Chapter One, Page One, from Sword of Vengeance:

He opened the front door, then slammed it shut with a bang. His pulse was pounding. He knew once his family found out that he'd run away with a married woman, they'd disown him. But it didn't matter. Whatever was out there had to be better than living in his father's shadow.

Ignominiously, the junior after his name had always made him feel like an appendage. As far back as he could remember, his father had expected him to follow in his footsteps. Why couldn't his father understand that he didn't want to take over his prestigious law firm? He was bored to death, and afraid that one day he'd put a bullet in his head to prove it.